Sustainability
Landmark Plastic offers one of the most comprehensive lines of plastic products for the horticulture industry. We're proud to reduce the waste stream by using millions of pounds of recycled plastic each year to make our products. It's just one part of our ongoing efforts to reduce the amount of waste sent to landfills, to conserve energy, and to help sustain the environment.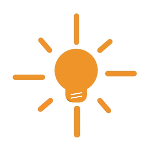 ENERGY EFFICIENT
We upgraded to a new lighting system in our production facility, resulting in a 60% reduction in KWh usage. We are also energy efficient in how we heat our facility by using the radiant heat from our compressors, thermoformers, extruders and injection molding machines. When our facility was designed, we figured out an equation to indicate how much heat our manufacturing facility would need in the winter with our calculations of what all our process machinery would produce heat wise. We sized our heaters accordingly. Additionally, during the hottest times of the year, we voluntarily shut down our manufacturing operation. This reduces the stress put on the energy grid.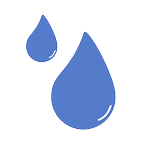 WATER CONSERVATION
Landmark is an industry leader in the research and development of water conservation products for horticulture. It's just one more way we help solve growers' everyday challenges. Water conservation products help growers save time, water, and fertilizer. These products also organize crops to maximize growing space and air circulation. Elevated overflow drains remove excess water while creating a reservoir for proper water and fertilizer uptake.

Learn more about our Water Conservation products, here.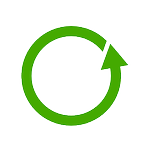 CLOSED-LOOP FACILITY
Our facility has a closed-loop manufacturing system, meaning any scrap from production is ground and filtered back through to be used again. Rolls of plastic from our extrusion department go through the machines and are trimmed to size. Any remaining scrap is captured through openings in the floor, which is fed to large granulators that grinds the material into flakes. A blower system sends the flakes to the silos. The material goes through extrusion, where the process begins again. Over 10 million pounds of material per year is internally recycled in this process.