Careers
Check here often for the latest job opportunities with Landmark Plastic. To apply for a position, simply download and fill out this application then mail it, fax it or bring to our offices. You can also fill out and submit an application online. We look forward to hearing from you.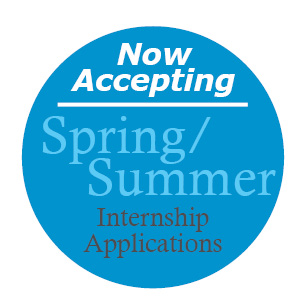 Come join our team!
We are currently hiring for the positions of:
Packer (3rd shift)

Material Handler (3rd shift)
Supervisor
Extrusion Machine Operator (1st shift/3rd shift)
Set-Up/Mold Changer (1st shift)

These are all full time positions with set schedules! Paid weekly and full benefits after 90 days. Must be 18 and must have excellent attendance.

Maintenance (2nd/3rd shift) - Trainee positions available
Job Summary:
The Maintenance Mechanic is responsible for providing the day-to-day preventative maintenance, repair and fabrication necessary to maintain facility manufacturing machinery including conveyors, grinders, fans, tools, heavy equipment, etc. The position also performs other maintenance duties as required to promote overall plant productivity and safety effectiveness. This requires both routine and extensive range of work in the repair and general maintenance of facilities, building and equipment. This is a full time, hourly position. This is a Drug Free Workplace. Full selection of benefits available: medical, dental, vision, short term disability, long term disability, life, 401K with match, paid vacation, paid personal time, legal, identity theft, accident, hospital indemnity, incentive plans.
Job Responsibilities:
Reasonable accommodations may be made to enable individuals with disabilities to perform the essential functions.
1.
Responsible for the maintenance and repair of processing/manufacturing equipment: extruders, thermoforming and trimming machines, injection molding machines, compressors, conveyors, grinders, fans, pump, electric motors, electric tools, and air tools.
2.
Rigging, lifting and relocating a variety of complex, heavy machines, equipment and components.
3.
Performing unexpected repairs within the facility as well as on equipment.
4.
Perform and/or assist in the troubleshooting, adjustments, repairs, and/or fabrication of all mechanical, electrical (to include PLC's), hydraulic, and pneumatic components of all plant processing equipment. complete documentation with little or no supervision.
5.
Ensuring a safe and productive work environment.
6.
Following all safety policies and procedures.
7.
Ensuring proper and safe operational conditions of all production and related equipment.
8.
Assist in updating, developing and improving equipment PM program.
9.
Assist in maintaining appropriate stock of spare parts ensuring that parts catalogue is up to date, parts room is organized and kept clean.
10.
Ensuring the PM cart is stocked and organized.
11.
Troubleshooting and correcting equipment and mechanical malfunctions.
12.
Compliance with all applicable OSHA, federal, state, company, environmental, and safety policies and procedures.
13.
Must record all repairs and maintenance on manual and computer (excel) spreadsheets as well as data entry in QAD software system.
Qualifications:
1.
Technical degree from an accredited college or high school.
2.
A valid driver's license.
3.
Ability to use all necessary tools for repair and maintenance in a manufacturing facility.
4.
6 months experience in a manufacturing facility.
5.
Computer entry and excel spreadsheets skills required.
6.
Must have experience with general machine maintenance/repair.
7.
Must demonstrate mechanical reasoning skills and ability.
8.
Must have working knowledge of the following: drill presses, power saws, power hand tools, overhead cranes.
9.
Welding (MIG) and burning (acetylene cutting) experience preferred.
10.
Ability to read and understand electrical, hydraulic, pneumatic, and mechanical drawings and schematics.
11.
Must have working knowledge of electrical power and control circuits.
How to Apply:
Qualified Candidates who are interested should 1) apply online (www.landmarkplastic.com) or 2) at our office: Landmark Plastic, 1331 Kelly Avenue, Akron, OH 44306 8-5 Mon-Fri. Visit our website to learn more about us www.landmarkplastic.com